Home
Entertainment
Wrote open letter on Padmaavat to raise questions publicly, don't have malice...
Wrote open letter on Padmaavat to raise questions publicly, don't have malice in heart: Swara Bhaskar
Mumbai, January 31 (KMW): Days after she criticised Sanjay Leela Bhansali's magnum opus Padmaavat, actor Swara Bhaskar has clarified that she intended to make her opinion a part of the larger debate that's happening around the film, and the open letter didn't have any hidden agenda to fulfill.
In the letter released on a news website, Swara Bhaskar slammed Sanjay Leela Bhansali for apparently glorifying the practice of Jauhar (self-immolation), particularly criticising the dramatised way that the director shot the climax, where queen Padmavati (Deepika Padukone) is shown walking into the fire with hundreds of Rajput women as the Delhi Sultanate ruler Alauddin Khilji (Ranveer Singh) invades the Chittor fort.
While some agreed with and praised Swara for her take on the film, there are many who have criticised her for speaking against it openly. Swara clarified her stand to the media on Tuesday evening at the red carpet of NexBrand's Brand Vision Summit and Awards.
Swara Bhaskar said she put forward her point in the most respectful manner, without any bad intention behind it, and it's okay if people don't agree with her.
"Everyone has the right to critique and express their opinion. Like me, others also have the right to express their thoughts. I made a point. I said what I felt. I think I kept my point across in a very polite and respectful manner. I didn't have any bad intention or malice in my heart. I just had questions in my mind and I think they are quite valid. So, I asked them. If people don't agree with me, it's totally fine. It's a democracy, so, it's good if people think there can be a difference of opinion. Debates and discussion should happen. This is the purpose of art. So, it's fine. I don't know why you all are so excited about this," she said.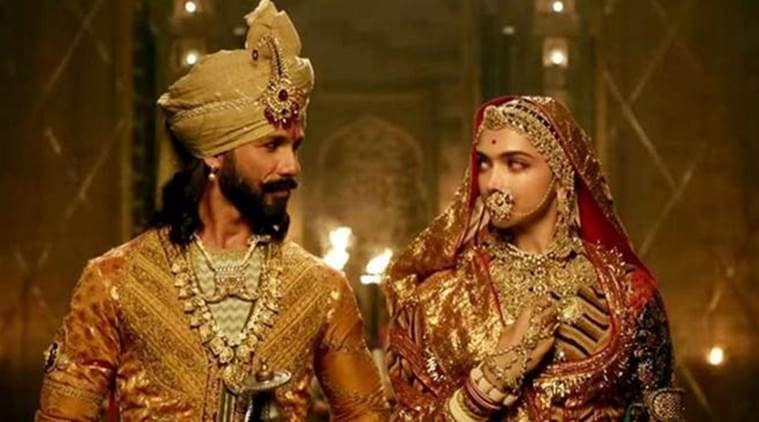 Swara Bhaskar, however, did admit that she never thought her letter would cause such a controversy. The actor said she is particularly surprised seeing those people criticise her, who are not "even related with the film."
"I didn't think it would cause a row and I never thought people, who are not even connected with the film, will get upset. I also didn't know that this special word which stars with 'V' would cause a controversy. I mean frankly, I said something, others reacted. There's nothing to be upset about, especially those who have nothing to do with the film, need not be upset."
The Anaarkali of Aarah star said the fact that she constantly spoke against the Karni Sena, who unleashed violence and incessant protests on Padmaavat, and in favour of the film's team shows that her open letter has no malicious intention.
The only thing that she wanted was to raise questions that could become a part of the national debate about Padmaavat.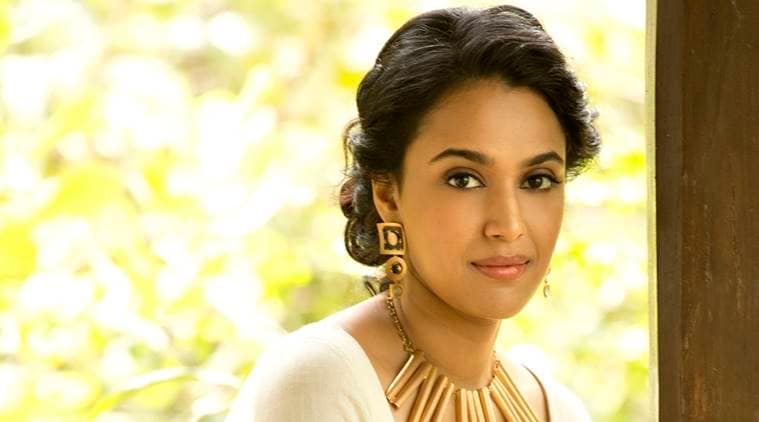 "I haven't spoken to him (Bhansali) about this. The letter I wrote was in the format of an open letter. I wrote it through a publication. Because this film has become a national talking point, it has become a part of national conversation. And I want to remind you all who are having fun on its expense that I was among those voices, who constantly supported Padmaavat. We have spoken about this before. I have constantly spoken against Karni Sena. I have spoken for the right of Viacom, Sanjay sir and the whole team of Padmaavat. It's not only their right but every artiste's that whichever story he or she wants to tell, they should be able to do that in a protective environment.
"I have time and again condemned the violence that the team of Padmaavat had to face. So, obviously I don't have any bad intent. Once a film releases, it is there for public consumption, and because this movie is so important, it has raised so many other issues in our society. I wanted my questions to be a part of that national conversation. So, just because of this, I published this letter on a public platform," she said.
In a scathing reply to her piece, writer duo Siddharth-Garima, who have penned Bhansali's Goliyon ki Raasleela Ram Leela, wrote an open letter saying she is among the "biggest road-blocks for feminism." Swara, who has read their letter, said while she doesn't agree with them, she sees no issue in them expressing their opinion. "I disagree with what they have said. But I will say this with respect that they have the right to say what they want to. There's no big deal about this."